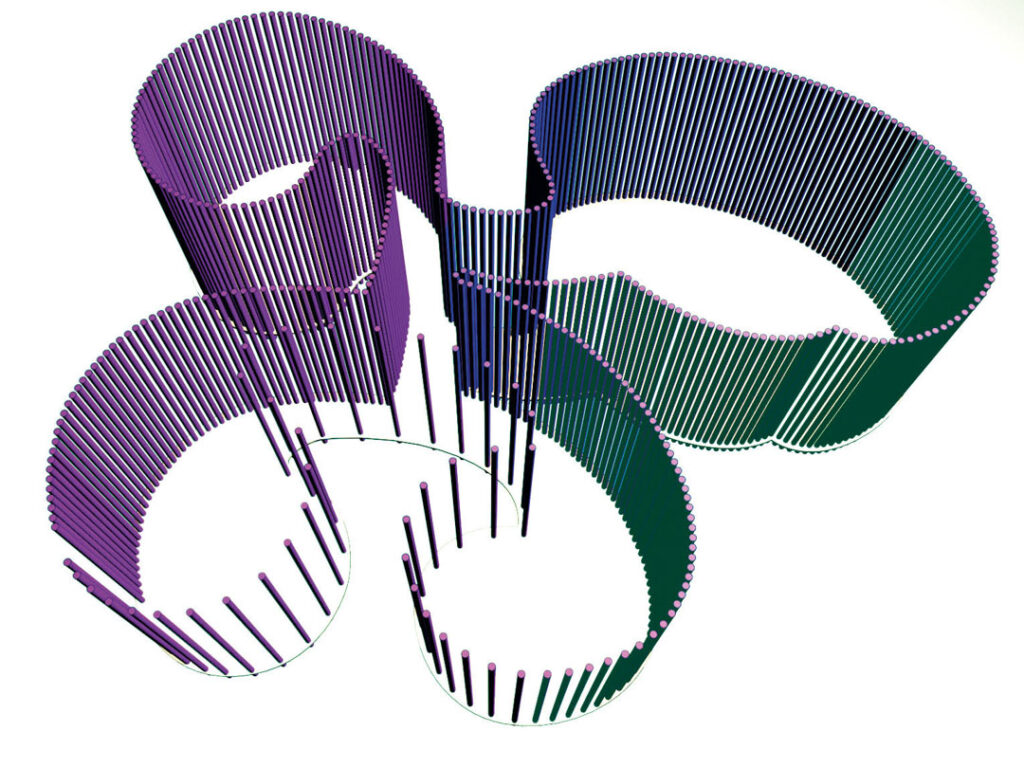 The central pivot and location of the project is the walk­in sculpture designed by Isabella Kohlhuber. The Child Care Pavilion, based on the historical typology of the garden and exhibition pavilion, is made of coloured wooden rods set out on an organic ornamental ground plan and developed through Kohlhuber's work with writing and language. The pavilion relocates care as an intermediate activity between work and play, between the satisfaction of needs and amusement, shifting it into public space. As a sculpture and object of use, the sculpture mediates between indoor and outdoor space, serving as a stage and a place to linger for exchange, conversation and play.
As part of In Situ, an experimental format developed for the pavilion, Kohlhuber invites artists and their families to create moments of collab­ orative and unforeseen interpretation, engagement and intervention coupled with children's participation. The resulting artistic interventions will be documented and published on the Instagram channel @mother­ingcommunities.
Isabella Kohlhuber In her artistic work – drawing, collage, sculpture, installation and intervention in public space – she deals with language and writing, their edges and interstices, as well as with pictorial and auditory forms of language. Her works have been exhibited at home and abroad.